Wer viel auf Instagram unterwegs ist, der kennt die beiden in Kopenhagen wohnenden Eva und Ebbe sicherlich. Neben ihren eigenen Accounts sind sie auch öfters im Zusammenhang mit Isadore zu sehen. Wir freuen uns sehr, das sie uns ein paar Fragen zu ihrer Motivation und ihren Zielen beantwortet haben.
Shut Up Legs: Hello Eva, hello Ebbe. First of all thanks for sharing your story with us. Can you give us a short introduction. Who are you and where do you live?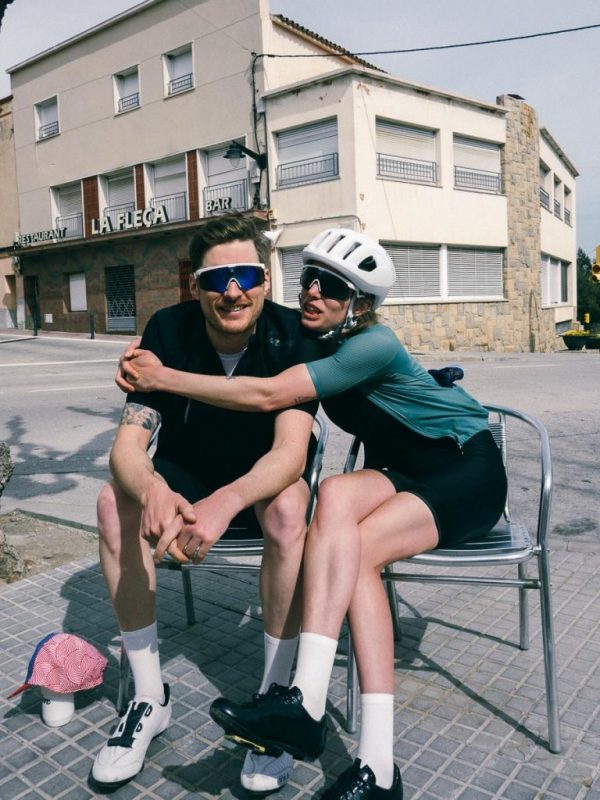 Eva: Hi Frank. We are a Danish/Swedish couple who live in Denmark. I, Eva, am a chemist at Novo Nordisk, my title is Pilot Scientist (which I find pretty cool) but I have nothing to do with airplanes
Ebbe: Thank you Frank for getting in contact with us.
Most of the fellow cycling community know me as a Ebbe but my real name is Simon. I'm 31 years of age, born and raised in the south of Sweden and I'm a Digital Marketer and Content Strategist living with Eva.
SUL: What brought you into cycling and what is your motivation?
Eva: I was brought into cycling by a friend I lived with in 2012, she told me to ride my bike without a bag pack and I was instantly hooked. What made me ride more structured and focused was a mind blow. a bit cheesy I know but it's the truth.
My motivation for riding bikes is empowerment, freedom and exploring. I love feeling strong, competing but the long slow days with coffee stops are equally nice! I love being outside
Ebbe: After I lived in LA, for my creative studies, I felt the urge of a change after one to many nights out.
So I started doing triathlon which then turned into scaling it down to cycling, and after 8 years I still look forward for the adventure of the weekends.
My biggest motivation is pretty simple; cycling has just so many elements such as the mental and physical aspect, being outside and free, the coffee stops and not to mention all the food and cake you can stuff your face with after a ride ;)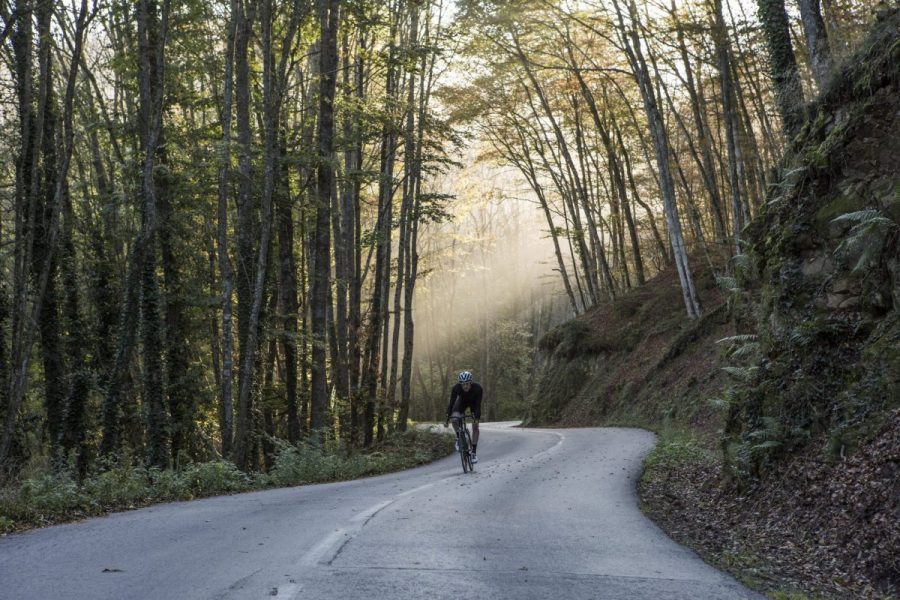 SUL: You live in Copenhagen, the city of bicycles. What is it like to ride in copenhagens everyday life?
Eva: It's wonderful and a bit hectic sometimes. There is a lot of bikes, and with a lot I mean that if you are at the wrong traffic light and the wrong time you could get stuck in a traffic jam to get over the road. The Danes let very cycling so much that we even have bike stau on the bike lane ;). The best thing is riding around in the city on the warm summer nights, the city is buzzing and everything is just a bit more beautiful.
Ebbe: What Eva said plus, Copenhagen is a brand new city for me since I moved cross the bridge from Malmö almost a year ago. I really enjoy the city with it's beautiful architecture, local food markets and the outside paddies for a ice cold brewsky.
SUL: Eva, you lived in Freiburg for a while. Did you like living in Germany & the Black Forest and what was your favourite part of it?
Eva: Yes, I lived in Freiburg. I really liked living in Germany, and especially the Black Forest. The Black Forest was my favorite part of it, having the mountains in my backyard was a dream come true! I miss the mountains every day, the steep climbs, the soft summits and the deep forest. We don't have that in Denmark. If I could move all my friends and my family to Freiburg would it be the perfect place to live.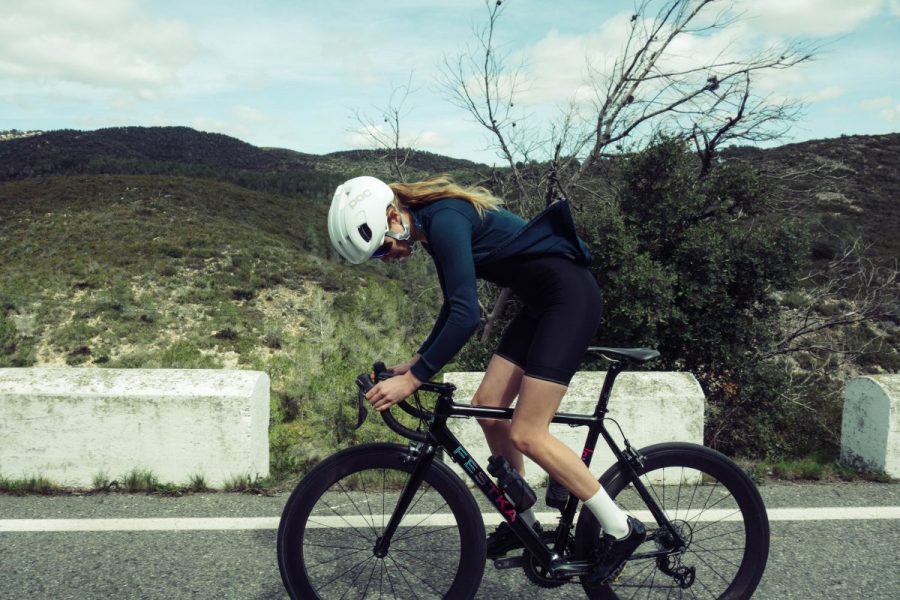 SUL: People love your photos in your instagram feeds. What camera gear do you bring on rides and how do you edit your photos?
Eva: I mostly use my phone and sometimes my Sony RX100, but I'm not used to using that camera yet, so I'm happy that I have my instagram "husband" :D
Ebbe: I really appreciate the kind words of the content. Most of the time I use my Sony RX100 but I sometime use a Fuji X-Pro2 with a 23mm F2.0. Regarding the photography pre and post production, I'm 100% self taught with a huge passion for learning (this goes along everything else too). The only education I have for this is at YouTube Academy and Google University ?
SUL: You are planning to do a great bikepacking-trip this summer. Can you tell us a bit about your plans and how you decided to do this?
Eva: We decided to go on a bike packing trip last summer. Last summer was really bad and we had about 5 days above 25 degrees Celsius.. I told Simon I wanted to go somewhere I knew it would be summer (hopefully)– the west coast of the US. Lately, both of us wanted to try out bikepacking so the decision was easy. Planned was at first to ride from San Francisco to Seattle, but one of our friends told us that we would have a headwind the whole way so we changed it the other way around. The plan is to ride in-land, visiting Mt. Rainer & Paradise, MT. St. Helena, Crater Lake, Lake Tahoe and the Yosemite before heading back to San Francisco.
Ebbe: This will be so dope, Eva covered everything pretty well. To add to the notes I would just say that it will be a super fun adventure with so many things to discover, both the scenic views but also the mental strength we hopefully would gain doing the trip.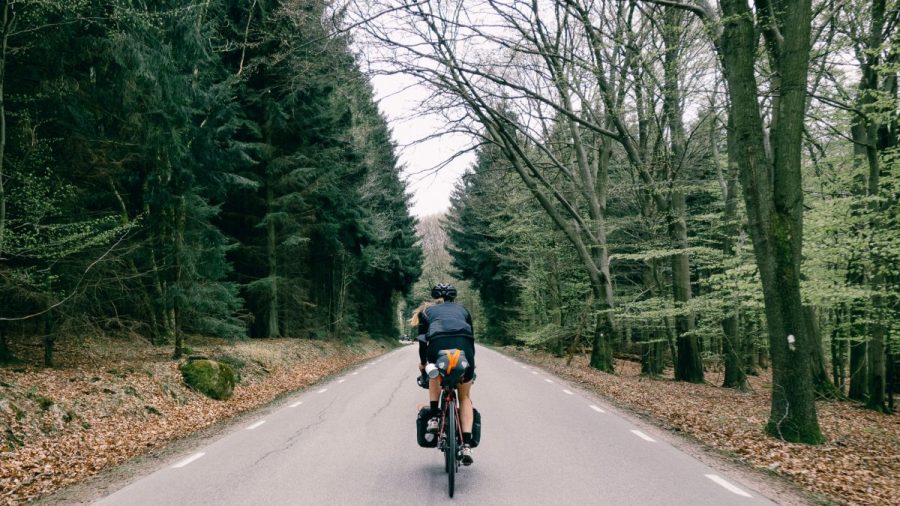 SUL: Your website coupleofclimbs.com just got launched. What can we expect to see on your site?
Eva: Our adventures! We won't write about our daily training or small competitions, there are too many blogs about that. You can expect to read about our adventures on two wheels together and separately. And of course accompanied by many photos
Ebbe: Our ambition is mainly to create content from our adventure like Eva mentioned, but also to inspire others hers and other do you the same.
SUL: Thank you for the interview Eva and Ebbe. It was great to have you guys featured. Have fun on your trip to the US this summer!
Eva & Ebbe Thank you Frank, we are happy to be featured! Have a great summer
Webseite: coupleofclimbs.com
Instagram: @eva & @ebbe